Important Dates and Places
(All shows are Rated R):
Next Show:

Saturday, Oct 25th, 2014
@ THE CASCADE THEATRE!
Doors at 10:45PM, Show at 11:15PM


See Calendar for more details!

The above show is a holiday special, we are otherwise HOMELESS! If you have a theater or alternate venue that could host us, contact the Webmaster!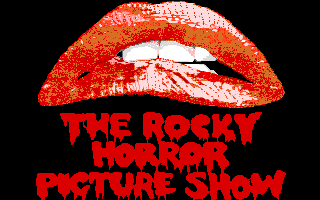 We are the cast of My Favorite Obsession aka MFO, shadowcasting the Rocky Horror Picture Show on a semi-regular basis in Northern California at the Red Bluff Prime Theater. We put on a full show including movie, shadowcasting, and of course, audience participation, plus most shows include some form of pre-show entertainment to get the night rolling.

SEEKING NEW CAST MEMBERS - JOIN US! Details on the Cast page.

Check out the Pictures section for pictures from past shows, visit the Community section to exchange messages with the cast and other audience members, and be sure to check the Calendar for upcoming shows.

We're non-profit, doing this for fun, but we still need money for props, costumes, etc and you can help by buying some of our cool MFO swag at our new CafePress online store! All designs feature original art by Cori - check 'em out!